2019.07.25 


2019.07.25 

BEENOS Invests in RAENA, a Southeast Asian Influencer Commerce Platform
RAENA launches its first D2C Global Influencer Brand in June and has partnered with 7 mega-influencers with over 12 million followers for upcoming brands and products.
This is a translation of the original Japanese release. The Japanese text shall prevail in case of any variance between this version and the Japanese text.
Tokyo, Japan – 25 July 2019 – BEENOS Inc. (BEENOS) has invested in RAENA R.U. PTE. LTD. (RAENA) in its seed round. RAENA is an "influencer commerce platform" based in southeast Asia that partners with social media influencers to build consumer brands. RAENA announced that it raised $1.82 Million USD (195 Million JPY) on 24 July. BEENOS has a 5~10% investment ratio in RAENA.
RAENA was founded in October 2018 in Singapore. It has created an "influencer commerce platform" that connects influencers in southeast Asia with manufacturers all over the world to produce, brand, sell and distribute collaboration products using influencer marketing. RAENA's first D2C (Direct to Consumer) partnership launched in June 2019 with Moonella and Family, an Indonesian child social media influencer with an audience of over 2 million. They launched their first cosmetic product "The Calm and Rescue Balm" under the beauty brand "LALABEE." The product has received raving reviews on online platforms and some sizes have already sold out.
RAENA has recruited 7 influencers with a total of over 12 million followers and will be working with them to launch new brands. RAENA's team consists of professionals who have worked across 5 countries at companies such as Google, Amazon, Alibaba, Zalora, etc. and has built a network of suppliers across four countries that enable them to keep abreast of innovation in product development.
▼Image of LALABEE's "The Calm and Rescue Balm"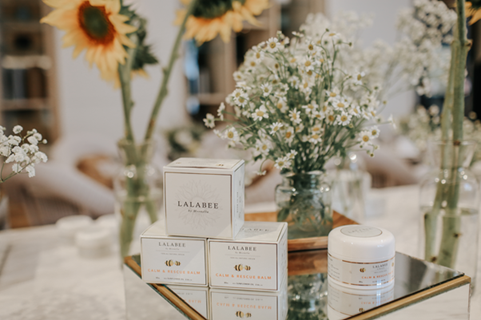 ▼RAENA members with Influencers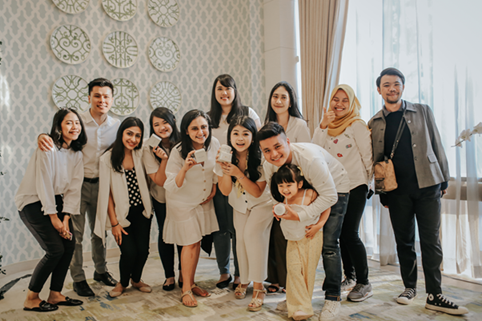 BEENOS focuses on investing in emerging markets in India and southeast Asia that will become the next China. They invest in online marketplaces and payment companies as well as companies that in specialized, vertical marketplaces in their early stages. BEENOS's major investments include Tokopedia (2012), Indonesia's largest marketplace, Sendo (2014), Vietnam's largest CtoC marketplace, and Zilingo (2016), southeast Asia's fashion and beauty marketplace.
As social media marketing and D2C brands attract more attention among the digital native generation throughout the world, BEENOS invested in RAENA after seeing its potential in creating a global infrastructure in its field. BEENOS also hopes to enter a business partnership with RAENA to increase the penetration of Japanese products that BEENOS subsidiaries have globally and further drive the growth of RAENA.
*FX Rate calculated at 1USD = 108 JPY
*This release is based on RAENA's press release