tenso, inc.
E-Commerce Business/Cross Border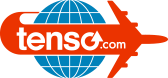 tenso.com (Package Forwarding Business)

Customers living abroad use the provided address from tenso.com to ship their purchases and to have their goods forwarded to their home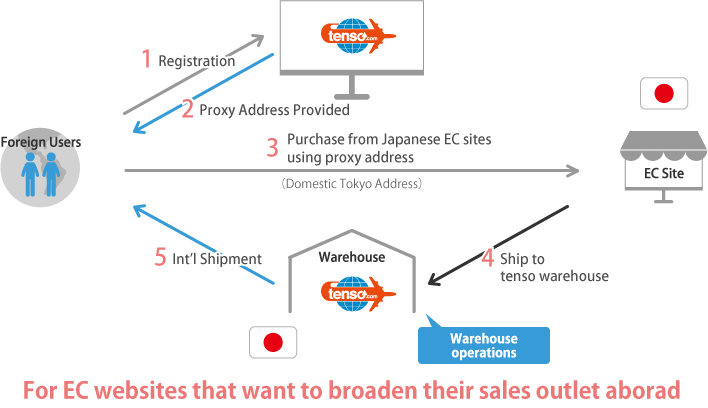 Shop Airlines, Ltd.
E-Commerce Business/Cross Border
Defactostandard, Ltd.
E-Commerce Business/Value Cycle

Brandear (Apparel Reuse Business)

An internet exclusive that purchases items from individuals non-face-to-face. "Brandear" has the largest number of users*1 for brand-name internet buyback services. It then sells the items on "Brandear Auction". Its strengths include accurate pricing for buybacks and a single hub operation system specialized to streamline the buyback flow.

JOYLAB, inc.E-Commerce Business/Value Cycle
monosense, Ltd.E-Commerce Business/Retailing and Licensing

monosense (Producing and Licensing Business)

monosense connects Japanese celebrities, public figures and characters with product developers to create new products. It serves as a one-stop service for product development as it does promotional activities, operates licensing rights and manages, sells and operates licensed products on in-house and third party EC websites.

SWATi inc.E-Commerce Business/Retailing and Licensing

SWATi

SWATi began as a handmade candle company in 1998, guided by the concepts of "cute objets", "fun pop" and "unexpected possibilities". The one-of-a-kind designs and irresistible playfulness offered in SWATi's ubiquitously Japanese intricate handmade candles stood out in a market flooded with imports.
Expanding beyond candles SWATi produces fragrances, bath goods, flavor juices, and more items that are not just cute, but full of personality.
From 2017, the company's newest mission is to provide "giftability", whether it be in a birthday present for a friend or a treat for yourself. In addition to the unique designs and signature fragrances honed over the past 19 years, SWATi continues to expand into new horizons.

BeeCruise Inc.Incubation Business

BeeCruise

BeeCruise uses BEENOS's "Experience", "Network" and "Cumulative Data" as its strongholds and wields them with the use of IT to create catalysts for existing businesses and develop new business opportunities.