2019.07.02 


2019.07.02 

FASBEE, Japan's First Global Fashion EC Site, Set for Grand Opening on July 2, 2019
Over 350 Brands Readily Available at User's Fingertips, "grove" and "Ungrid" Now Available in Taiwan
FASBEE Inc. (hereinafter FASBEE), a subsidiary of BEENOS Inc. (hereinafter BEENOS), has announced that it officially launched its fashion EC website FASBEE (https://fas-bee.com/?locale=en) on July 2, 2019. Users will be able to purchase Japanese apparel items from all over the world.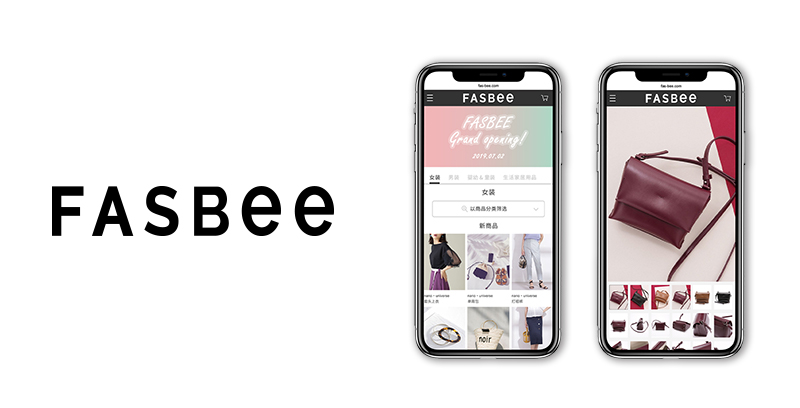 FASBEE makes shopping for Japanese apparel easy
FASBEE is a fashion EC website that allows customers from across the globe to purchase Japanese apparel items. FASBEE handles over 350 brands, including brands that have not yet been available overseas. A wide variety of items are available including fashion goods, interior items and cosmetics. The website, including customer service, will be available in Chinese (simplified and traditional), English and Japanese.
Reasons to use FASBEE
Products: The first and only global fashion e-commerce site to purchase Japanese brand apparel.
Price: Items are available at the same price globally as they are in Japan.
Shipping speed: Operation lead time has been optimized so that products will arrive at overseas customers in 4 to 7 days.
Aiming to become the #1 global fashion EC website
FASBEE Inc. is a joint-venture company created by BEENOS Inc., which operates Japan's leading cross-border e-commerce support service "Buyee" and "Tenso.com," and Fashion-Co-Lab. Co., Ltd. (hereinafter FCL), which operates "Fashionwalker," one of Japan's leading fashion EC websites.
FASBEE uses BEENOS's expertise in cross-border EC and FCL's knowledge in constructing EC infrastructure specializing in fashion goods.
FASBEE's company name is a compound word created from "Fashion" and "Bee." FASBEE will provide an easy, convenient and seamless experience for customers like a bee heading directly and efficiently to its destination.